Kernersville Homes For Sale NC
Kernersville homes for sale are in the middle of Winston-Salem, Greensboro, and High Point, which gives the town its nickname "heart of the Triad." Most residents are in Forsyth County, while a small portion are in Guilford County, which makes Kernersville real estate a convenient choice to live and work.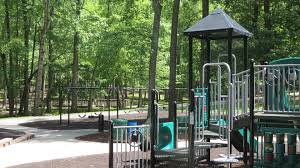 Though its population is quickly growing, Kernersville maintains its small-town roots. Residents of Kernersville have wonderful homes amid an abundance of recreational activities, great shopping and dining, and more.
Kernersville real estate contains a mix of single-family homes, townhomes, and condos. Find charming neighborhoods, expansive estates, and exquisite waterfront properties. Kernersville homes for sale include a variety of styles and prices to suit any lifestyle need and budget. The proximity to local schools makes Kernersville homes ideal for families. Those who work in the Triad benefit from a convenient commute route.
Recreational opportunities for Kernersville residents highlight the town's emphasis on sustaining green space. The Parks and Recreation department operates several facilities in town, like the popular Fourth of July Park, which has
three picnic shelters, skate park, basketball and tennis courts, playground, and walking trails. There is also a dog park to spend time with your furry friend. On sweltering summer days, the Kernersville Community Pool and Water Park is ideal for staying cool. Paul J. Ciener Botanical Garden's seven-plus acres boast more than 1,300 unique plant species. Old Kernersville Lake is a popular fishing spot, surrounded by scenic views.
Kernersville homes are close to great shopping and dining. Convenient shopping centers like New Market Plaza and Kerner Village Shopping Center have everything from national retailers and restaurants to grocery stores and service shops. To find fresh local produce and products, the seasonal Farmers Market is held on Wednesdays and Saturdays in Rotary Park. Restaurants in Kernersville
include national chain favorites alongside locally owned mom-and-pop spots such as Mickey's Ice Cream and Cafe, which serves comfort food like hot dogs and burgers.
Travel in and out of Kernersville is simplified by U.S. 421 that runs through town. The Piedmont Triad International Airport in Greensboro provides flights for business or pleasure. Residents of Kernersville are served by Winston Salem/Forsyth County Schools. For alternative education, Bishop McGuiness Catholic High School is right in town, one of only three Catholic high schools in the state. Higher education is provided by a branch of the Forsyth Technical Community College, in addition to the institutions in nearby cities, including Wake Forest University in Winston Salem, Guilford College in Greensboro, and High Point University.